If you own a fleet of F-150's now you can get them souped up to plug-in hybrids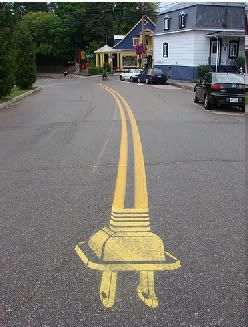 This week Canadian conversion company Envia announced another first: their plug-in hybrid conversion of the Ford F-150.
They already convert these into all-electric
vehicles, as I noted last month.
Now they also offer a plug-in hybrid conversion alternative to their fully electrified Fords, tuning up the world's most popular pickup from a 15 MPG toad into a 48 MPG prince! And all the while, reducing carbon emissions by 63 percent.
CEO Jay Giraud explains why he specializes in conversions of vehicles on the road now, this way"Many people think the problem will be solved when the big auto makers finally launch their plug-in hybrids." he says, "but that will fix only a small number of new cars. "
He sees the much larger opportunity to reduce carbon in the 275 million cars already on the road in North America than the mere 17 million or so new vehicles that are bought each year.
Envia's conversion of the Ford F-150 gets an all-electric range of 38 miles or speed of 37 miles per hour, before the gas kicks in. The conversion costs $25,000, which would have a payback time of five years at 48 miles per gallon.
Or, hey, if you are not a fleet owner and in the market for a brand new truck, Ford itself does have have plans to take care of this 15 MPG problem themselves: they will be improving the mileage on their
F-150 from 15 to a humungous 22 MPG.
Eventually, that is. But first we must use up all the oil.
Via
the EV Podcast
Street Art by
Peter Gibson - Roadsworth: all rights reserved
For
Matternetwork